Post by Houston on Jul 23, 2007 6:08:53 GMT -5
No 26 - July 23 2007
OMEGA SPEEDMASTER PROFESSIONAL X-33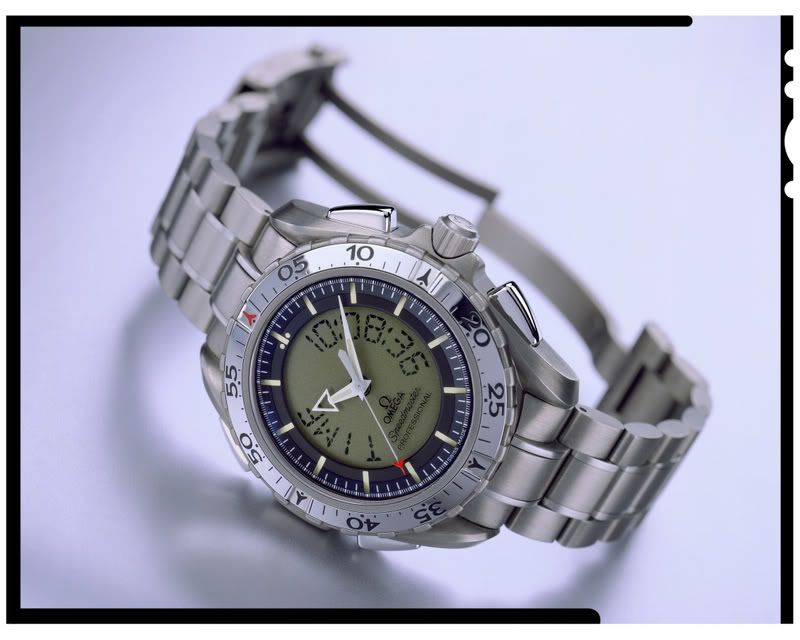 The OMEGA Speedmaster Professional X-33 was designed and tested in 1995 for 5 years in coordination with American and European astronauts and professional pilots from the Blue Angels and Thunderbirds squadrons. The watch incorporated the latest technical features which were required for manned space missions. NASA had required the case material to be Titanium due to its' hypo-allergic properties that it was non-ferrous, non-magnetic, light and robust. X-33 was the OMEGA codename for the project and the title became so popular that it was retained as the name of the watch. To be flight-qualified, the X-33 had to maintain an accuracy level within –0.3 to +0.5 sec on a daily basis, be pressure –resistant to 3 bars, shock resistant to 3500g's and be anti-magnetic. It had to maintain temperature resistance from –20 to +70 degrees Celsius and pass lighting and vacuum tests.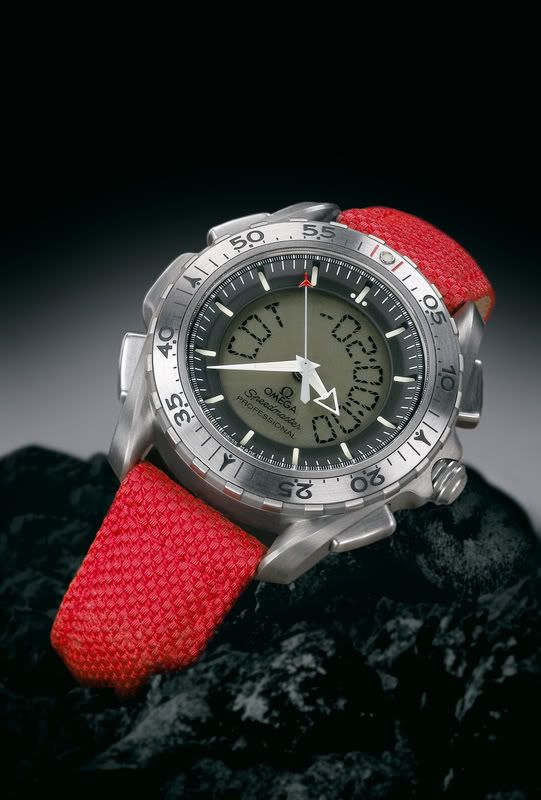 Housed in a 44m titanium case, the digital functions of the X-33 are easily displayed by a simple press of the crown or push buttons and are visible in the dark thanks to the luminous screen. The functions of the watch include analogue and digital display of hours, minutes and seconds. The dial of the perpetual calendar shows day, date, month and year along with an end of life battery indicator and there is also an 80 decibel alarm.
Worn on either a bracelet or Kevlar band and usually both by astronauts so as to instantly recognise which watch was being used for particular functions, the X-33 with its' green display with luminous painted baton indexes has special features to meet the requirements of space missions and to allow the performance of space-related experiments.
Mission Elapsed Time up to 999 days
Mission Elapsed Time Alarm which may be programmed at anytime during the mission
Universal Time which may be used as a GMT function
Universal Time alarm
Countdown up to 100 hours
Chronograph measurements to 1/100th second, again up to 100 hours
Pictures - omegawatches.com
[/color]